Welcome to the Compass Campers Book Now page! We're excited to help you start your North Coast 500 adventure. Booking with us is quick and easy, ensuring that you can secure your dream campervan and embark on your journey with peace of mind.
Here's how it works:
1. Choose Your Campervan: Browse through our fleet of modern and fully-equipped campervans. From cozy couples' campers to spacious family-friendly options, we have a variety of vehicles to suit your needs. Take a look at the detailed descriptions and photos to find the perfect home on wheels for your NC500 adventure.
2. Select Your Dates: Once you've chosen your campervan, select your desired travel dates. Our booking system provides real-time availability, ensuring that you can secure your preferred dates without any hassle. Whether you're planning a weekend getaway or an extended road trip, we're here to accommodate your schedule.
3. Add Extras: Enhance your campervan experience by adding some extras to your booking. We offer a range of optional add-ons, including bedding and kitchen kits, outdoor furniture, and even bike racks. Customize your trip to make it as comfortable and convenient as possible.
4. Review and Confirm: Double-check your booking details, including your campervan selection, travel dates, and any added extras. Our transparent pricing and clear terms and conditions ensure that you know exactly what to expect. If you have any questions or need assistance, our friendly team is just a phone call or email away.
5. Secure Payment: Once you're satisfied with your booking details, proceed to the secure payment page. We accept major credit cards and ensure that your personal information is protected. Rest assured, your booking is confirmed as soon as payment is processed.
6. Pre-Trip Preparation: After booking, you'll receive a confirmation email containing all the necessary information for your trip. We'll provide you with a comprehensive guide to driving in Scotland, as well as tips for making the most of your NC500 adventure. Feel free to reach out to us if you have any questions or need further assistance.
So, what are you waiting for? Start your North Coast 500 journey by booking now. Let Compass Campers be your trusted companion on this unforgettable Scottish road trip. Get ready for breathtaking landscapes, charming villages, and a lifetime of memories.
Book now and let the adventure begin!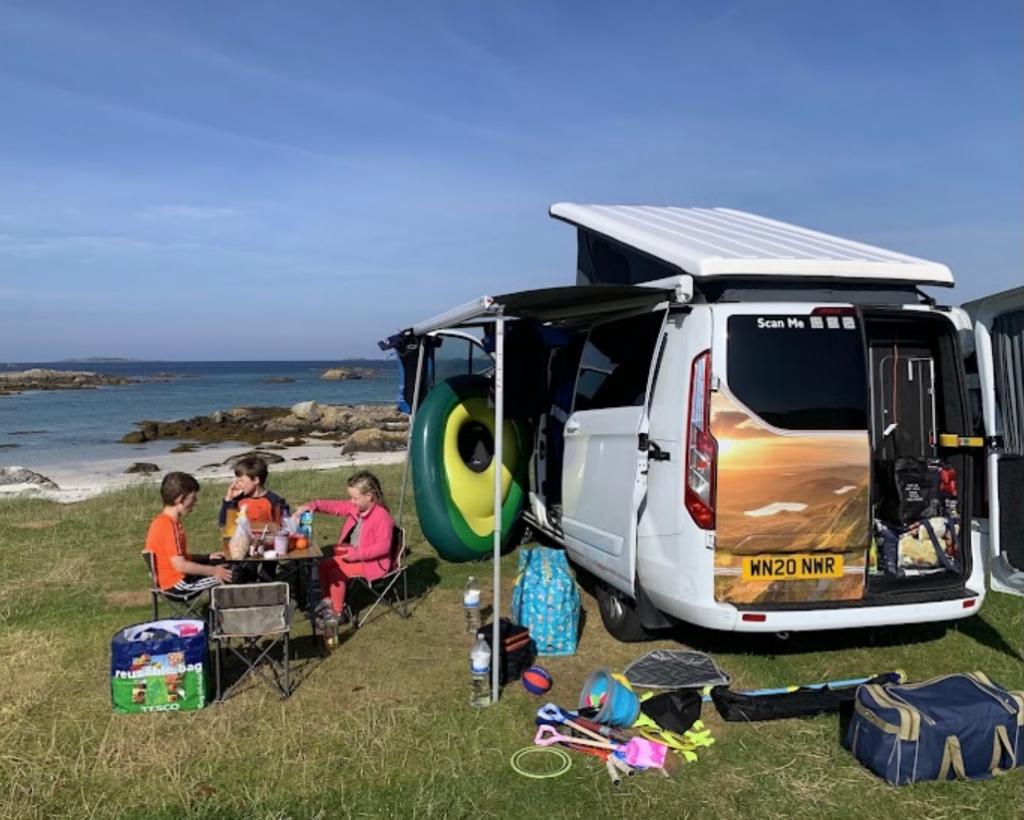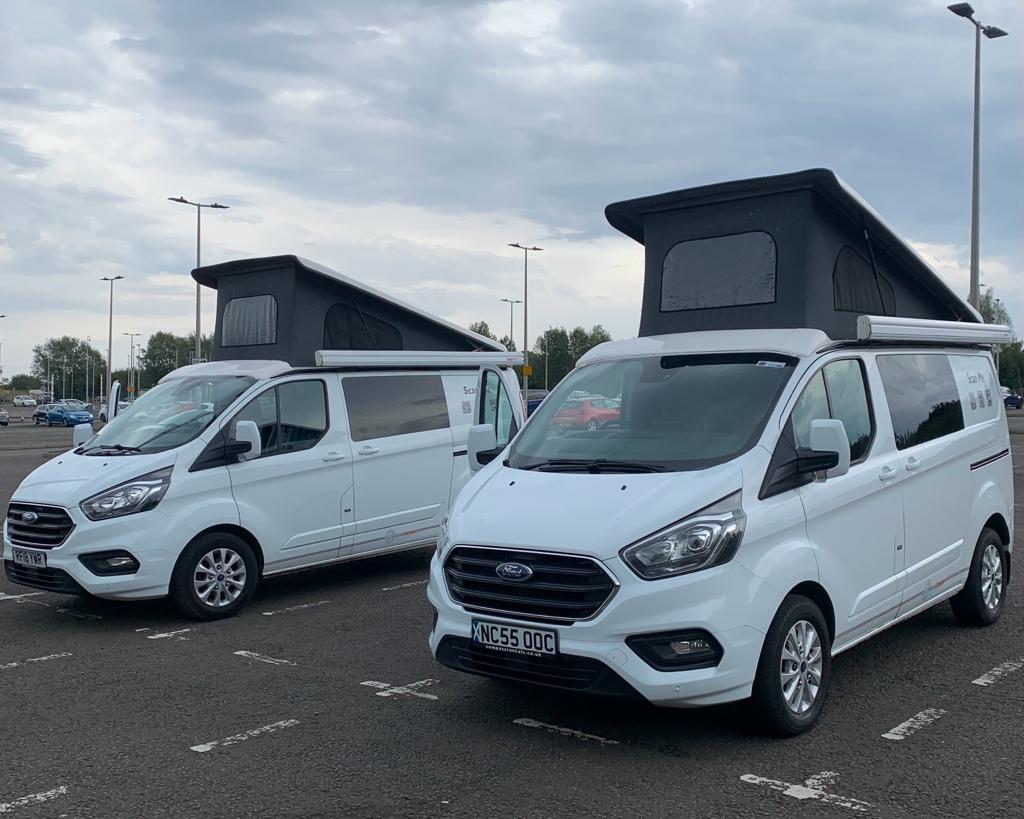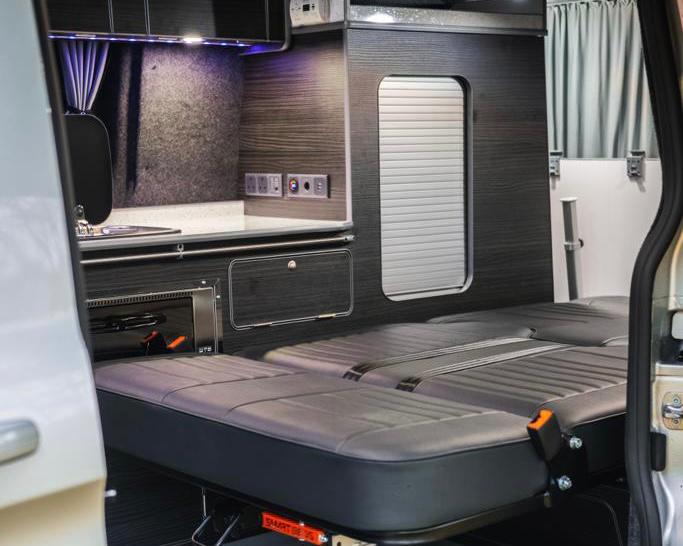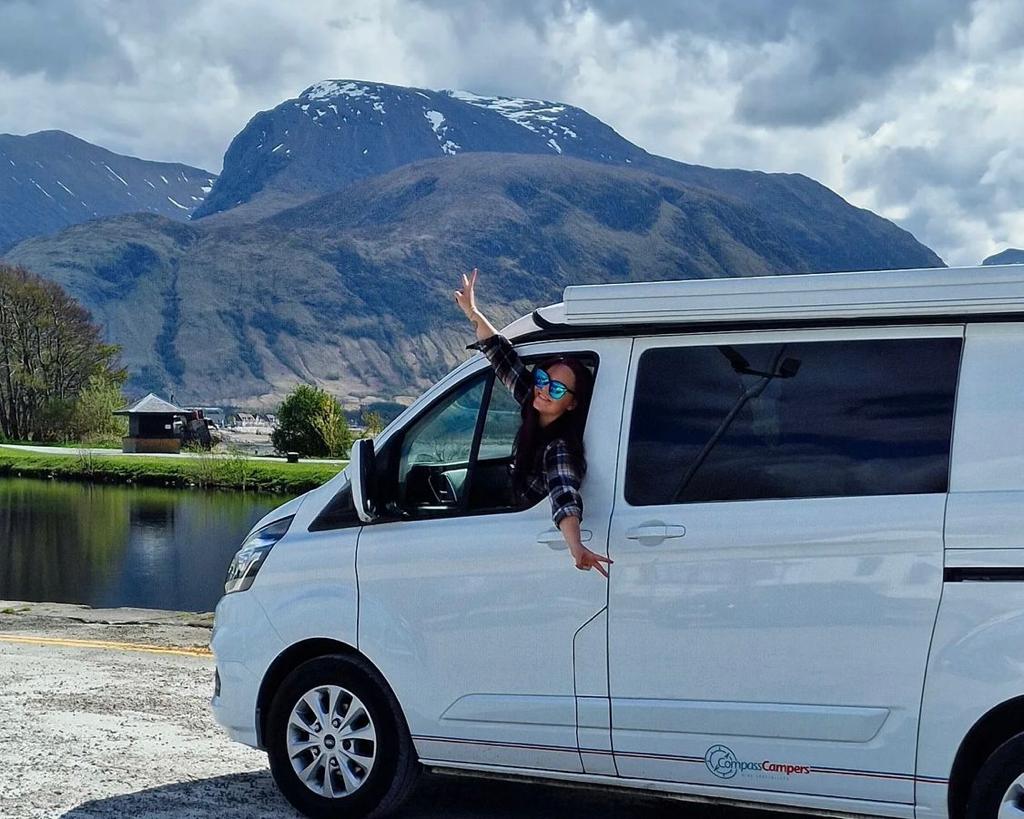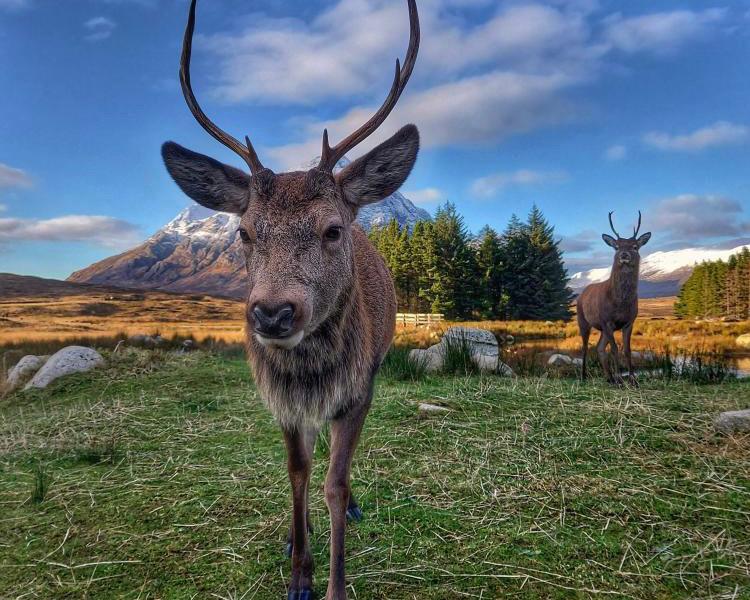 Evolution 2 roller bed (crash tested)
Pop top roof with memory foam mattress
Sink with water supply (electric pump)
Passenger seat swivel
Espacher thermostat controlled diesel heating system
Fiamma f450 awning
Panasonic microwave
Black out curtains
Side over head locker
Tall up stand wardrobe
Under seat drawers
Touch sensitive down lighters
Mood lighting
Waeco crx 50 fridge
240v hook up
Double socket
USB ports
Gas hob
170bhp engine
6 speed automatic transmission
Apple play
Air conditioning
Heated windshield
Heated seats
Leather interior
5 seats
Alloy wheels
Fog lights